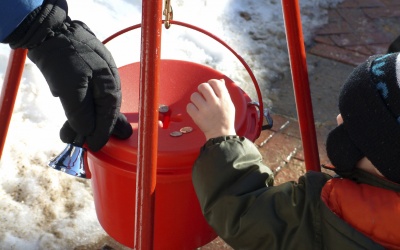 Charitable Giving
Velocity provides charitable organizations with the tools needed to offer multiple payment channels and services to its donors & customers. Organizations can deploy full-featured web solutions that make it easy for customers to pay their membership dues or subscriptions fees, as well as make a one-time donation or establish a recurring payment plan that supports ongoing giving.
Credit Card & ACH Payment Processing
One-Time Donations & Ongoing Giving Plans
Merchandising & Event Solutions
PCI, SSAE16 & NACHA Compliant
Velocity also offers a shopping cart solution that will enable your organization to sell merchandise and publications. It's also possible to configure the product to serve as your event planning solution. With this solution, you can collect payment for any event, gather customer-specific information, as well as manage event attendance. With a Velocity for Charitable Giving solution, you can make it easier for your members to offer their support, as well as for you to nurture the ongoing relationship.
Files to Download:
Velocity for CharitableGiving.pdf