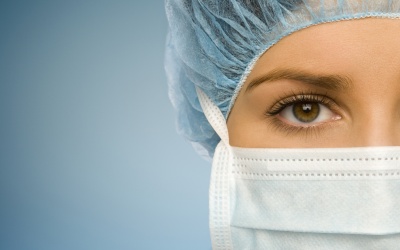 Hospitals
Collecting payments and keeping them linked with their claims can create expensive back-office headaches. Velocity's healthcare payment solutions provide products tailored to the unique needs of hospitals.
Point of Service Payments
Over-the-Phone & IVR Payments
Web Payments
Remote Deposit Capture/Check Conversion
Electronic Bill Presentment With Recurring Payments & Plans
HIPAA compliance adds complexity to the payments lifecycle. Velocity eliminates this concern with our intuitive, fully-integrated and secure payment solutions.
REDUCED BILLING AND TRANSACTION COSTS
Velocity offers an assortment of payment options for your patients. Improved revenue collection and payment processing reduces uncompensated care, lowers operating costs, and streamlines reconciliation. This improvement in cash flow lowers account receivable days and reduces bad debt.
24-HOUR SELF-SERVICE FOR PATIENTS
Twenty-four hour account access with paper bill opt-out cuts billing costs by reducing the need to print and mail paper bills. Automated payment options and electronic bill presentment with stored payment history lowers patient calls, while improving patient satisfaction.
ENTERPRISE STANDARDIZATION ENSURES RELIABILITY AND SECURITY
Velocity enables hospital systems to maintain full compliance across the enterprise, an essential requirement for organizations accepting both payment and patient data. With Velocity, HIPAA, PCI/CISP, and SAS-70 compliant solutions ensure data integrity and compliance with changing industry requirements.
SCALABILITY AND EASY BACK-OFFICE INTEGRATION
Velocity solutions are rapidly deployable and integrate effortlessly with existing ERM, A/R and accounting systems. Velocity for Hospitals offers turnkey implementation and installations, comprehensive training, consulting services and technical support, combined with 24-hour support for hospital staff. Velocity's fully-hosted solution reduces your technical support and infrastructure costs while maintaining the highest level of specialized support available.
Files to Download:
Velocity for Hospitals.pdf