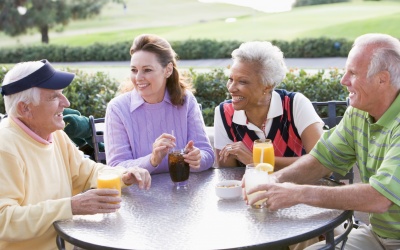 Membership Clubs
Velocity for Membership Clubs provides multiple solutions, giving patrons the flexibility to pay their dues and fees in whatever way works best. Velocity also ensures that club personnel have all of the payment-related information at their fingertips, making customer support a snap.
Point-of-Sale Payments
Over-the-Phone Payments
Web Payments
Electronic Bill Presentment and Payment
Remote Deposit Capture/Check Conversion
AUTOMATED PAYMENT PROCESSES INCREASE COLLECTIONS
Multiple payment plan options allow club members to establish automated, recurring payment plans to pay for membership fees and services. Automatic payments improve cash flow while reducing invoicing costs, collection calls, and late payments.
REAL-TIME TRANSACTION REPORTING IMPROVES CUSTOMER SERVICE
Online reporting allows club personnel to research credit card, debit card, and ACH transactions in real time. Availability of transaction details minimizes customer service call time, shifting the focus from payment concerns to services provided.
SELF-SERVICE BILL PRESENTMENT AND PAYMENT REDUCES ADMINISTRATIVE COSTS
Online bill presentment and payment tools enable club members to look up and pay membership dues from any web browser. Detailed bill presentment screens allow members to view the specifics of their bills. Self service payment history and automated payment plans reduce customer service calls, billing questions, and payment concerns.
Files to Download:
Velocity for Membership Clubs.pdf