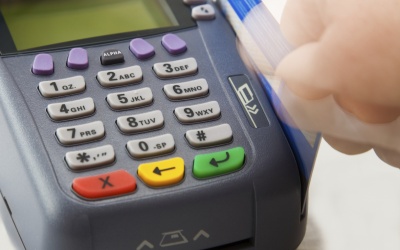 Retail Solutions
Velocity provides a wide array of payment solutions for retail merchants. Retailers have diverse needs and Govolution, in conjunction with First American Payment Systems, provides a one-stop shop for transaction processing.
Credit Card, Debit Card & ACH Processing
Remote Deposit Capture/Check Conversion
24x7 Multi-Lingual Merchant & Equipment Support
FirstAdvantage® Gift Cards
Check Verification & Check Guarantee Services
REDUCED PROCESSING COSTS
Govolution and First American Payment Systems can provide merchants with low-cost transaction processing, a wide array of terminals & readers, plus industry-leading customer support. This provides you with a winning combination for you and your customers.
INTEGRATED MERCHANT & OPERATIONAL REPORTING
Govolution offers its merchants a complete suite of online merchant and transactional reports. You no longer need to log into two or three separate systems to view all of the reporting needed to manage your business.