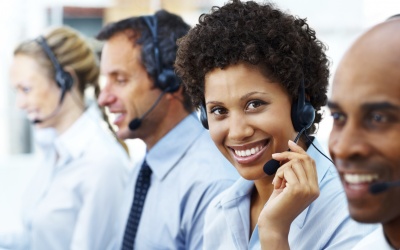 Call Center Payments System
Velocity enables clients to accept payments over-the-phone. Standardized transaction entry screens ensure PCI compliance and guide administrators through the process of accepting payments on behalf of payers.
Accept and Process Payments From any Internet-Enabled Computer
Supports Credit Card, Debit Card, and Electronic Check (ACH) Payments
Client-Defined Fields Enable Collection of Transaction-Specific Information for Easy Reconciliation
Customer Enrollment With Payment Profiles
Recurring Payment Plans and Stored Payment Methods
Real-time authorizations and immediate confirmations provide added value to customers. Email functionality allows service representatives to transmit user receipts customers as soon as the transaction is processed.
Files to Download:
BPO Flyer.pdf
Velocity for Contact Centers.pdf
Velocity CRM Payments 360 Brochure.pdf